10 Reasons to Visit The Charming Small Town of Peninsula Ohio
Looking for a charming small town in the state of Ohio? Peninsula may just meet all your needs! Find out why we love the village of Peninsula and why you should make it your next day trip!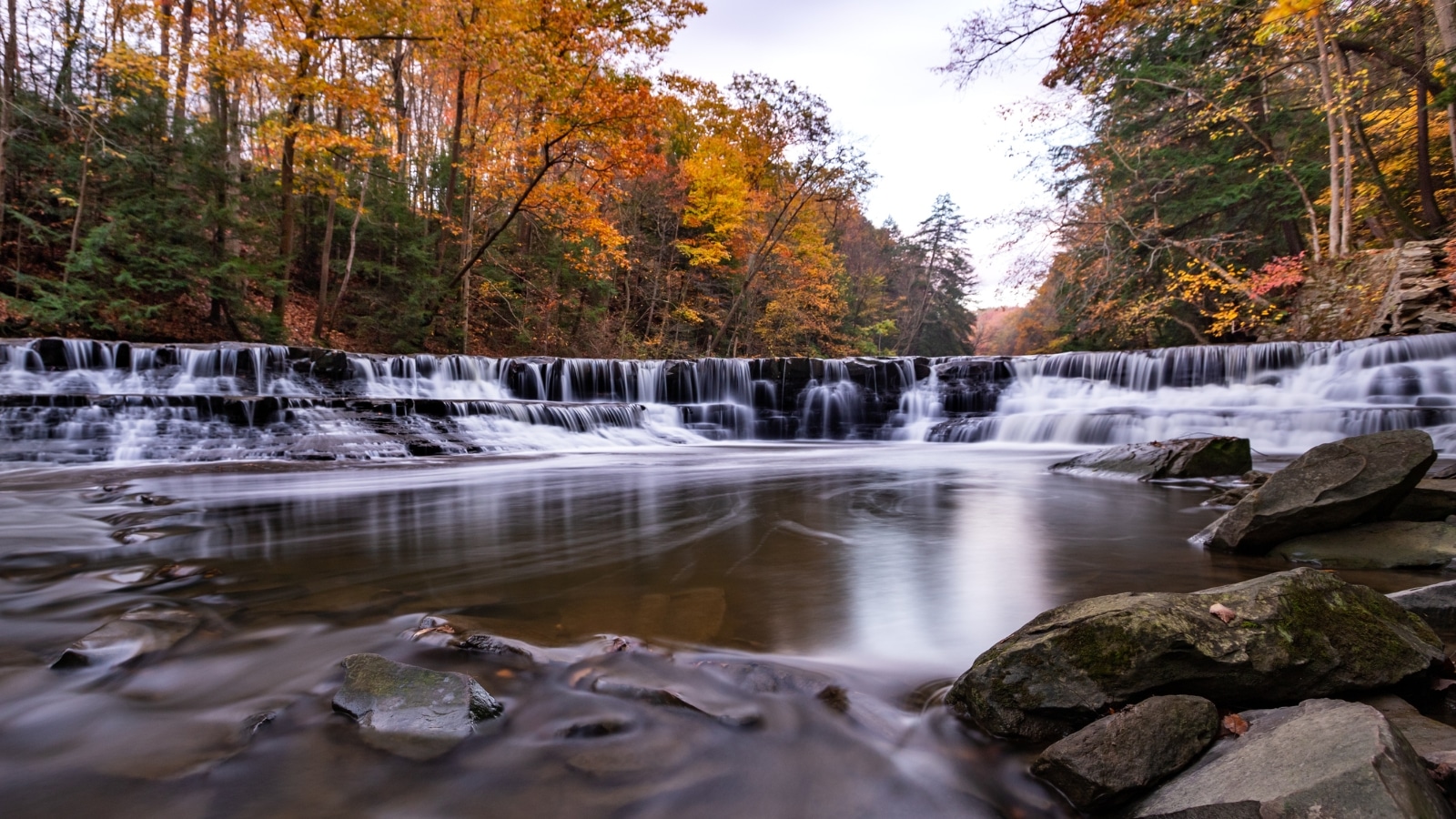 Nestled in the heart of the Cuyahoga Valley, Peninsula, Ohio is a charming Ohio small town that offers a variety of unique attractions and experiences for visitors. If you're looking to escape the hustle and bustle of city life and immerse yourself in the beauty of nature, Peninsula is the perfect destination for your next getaway.
From scenic hikes and biking trails to quaint shops and local eateries, this picturesque town has a little something for everyone. In this article, we will explore 10 great reasons why you should put Peninsula, Ohio on your travel bucket list.
So, get ready to discover the hidden gems and captivating allure of this enchanting Midwestern haven.
Natural Beauty and Outdoor Activities
This first section highlights the natural beauty and outdoor activities that Peninsula, Ohio, has to offer. Discover the charm and picturesque surroundings of this small town by exploring its beautiful parks, trails, and more.
Cuyahoga Valley National Park
The Cuyahoga Valley National Park is an oasis of over 32,000 acres, preserving and protecting the natural environment of the Cuyahoga River Valley. Visitors can enjoy various outdoor activities, including:
Hiking and biking on over 125 miles of trails
Canoeing and kayaking on the Cuyahoga River
Wildlife watching, with the chance to spot white-tailed deer, beavers, and various bird species
Towpath Trail
The Towpath Trail, a historic 87-mile long path that runs alongside the Ohio & Erie Canal, offers visitors a chance to immerse themselves in history while enjoying scenic views.
Some highlights of the trail include:
| Location | Feature |
| --- | --- |
| Peninsula Depot | An old train station turned visitor center |
| Beaver Marsh | A popular spot for bird-watching and spotting local wildlife |
| Lock 29 | A preserved historic lock of the Ohio & Erie Canal |
Peninsula Ledges Trail
Peninsula Ledges Trail is a 2.2-mile loop trail located within the Cuyahoga Valley National Park. The trail offers breathtaking views of the valley, dense forests, and captivating rock formations. Some features of the trail include:
Panoramic viewpoints perfect for photography
Rock climbing opportunities for adventurous visitors
Access to adjacent trails for longer hikes
Historical Sites and Museums
Peninsula Ohio is well-known for its rich history and well-preserved historical sites. In this section, we will explore key attractions such as the Boston Township Hall, Peninsula Depot, and Lock 29.
Boston Township Hall
The Boston Township Hall is an iconic symbol of Peninsula's heritage, built in the late 19th century. The red-brick building stands tall in charming Peninsula Village and houses intriguing exhibits about the town's past.
Peninsula Depot
Another must-visit historical site is the Peninsula Depot. This restored train station, dating back to the 1800s, offers a glimpse into the town's vital role in the transportation industry, particularly during the heyday of the railroads. Be sure to check out the fascinating displays showcasing railroad memorabilia and anecdotes of the people who passed through the station.
Lock 29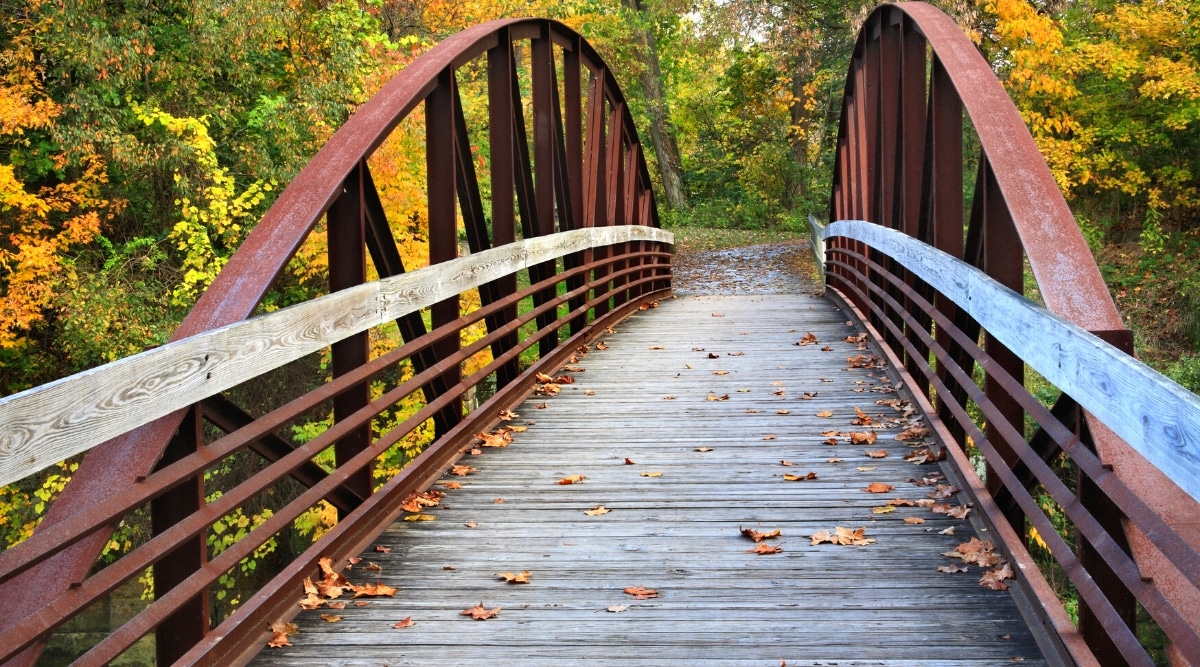 Lastly, don't miss out on Lock 29, an essential stop on the Ohio & Erie Canal, which was once a significant waterway that connected to one of the most beautiful lakes in the United States, Lake Erie, to the Ohio River. It's an ideal spot to learn about the engineering marvels of the canal system and how they contributed to the economic development of the region.
At Lock 29 you can find:
An informative visitor center detailing the history and importance of the canal
Well-preserved stone locks and sluice gates illustrating the mechanics of the lock system
Tranquil trails alongside the canal, perfect for a leisurely stroll or bike ride
These historical sites and museums offer a fascinating insight into Peninsula's rich heritage, and are definite highlights during your visit to this quaint Ohio town.
Everett Covered Bridge
Visiting the Everett Covered Bridge in Peninsula, Ohio, is a delightful experience for history enthusiasts, nature lovers, and photographers alike. As one of the last remaining covered bridges in Summit County, this charming structure offers a glimpse into the past while providing a picturesque backdrop for a day in the beautiful Cuyahoga Valley National Park.
Built in the 19th century, the Everett Covered Bridge is steeped in history, showcasing the craftsmanship and engineering prowess of its time. While exploring the bridge and its environs, visitors can learn about its historical significance and its role in the development of the local community. The serene surroundings of the national park, with its lush forests and meandering trails, make for a peaceful and captivating visit.
Not only is the Everett Covered Bridge a key historical landmark, but it also offers plenty of recreational opportunities for all ages. Visitors can enjoy hiking and biking in the nearby trails, picnicking in the surrounding park, or taking part in seasonal events that celebrate local culture and history.
Arts and Culture
Peninsula, Ohio boasts a vibrant arts and culture scene that attracts visitors from all walks of life. Experience the creative spirit of this small town through the following institutions:
Peninsula Art Academy
At the heart of Peninsula's arts community lies the Peninsula Art Academy, a hub for local artists and art enthusiasts. This establishment offers:
Art classes for all ages and skill levels
An art gallery showcasing local talent
Studio spaces for resident artists
Special events, workshops, and exhibitions
While at the academy, you'll be able to immerse yourself in the creative process and witness artists' work first-hand.
G.A.R. Hall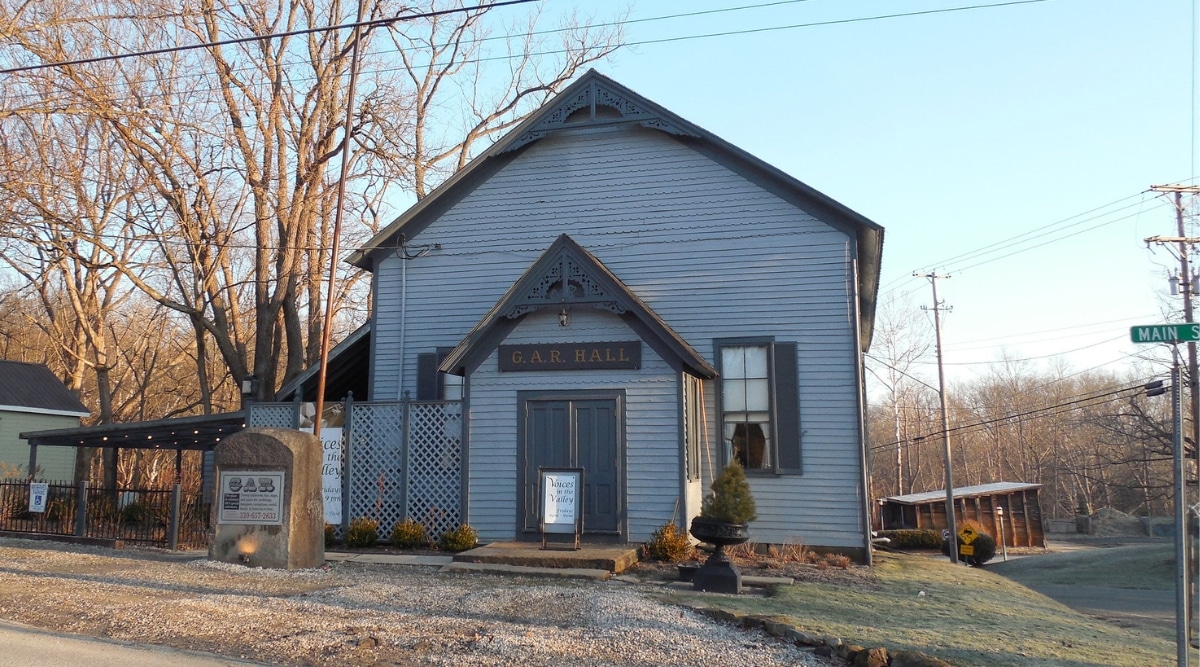 Another historic gem worth exploring is the G.A.R. Hall, originally built as a one-room schoolhouse and later used as a meeting place for Civil War veterans. Today, the hall serves as a cultural center, offering:
Concerts featuring local and touring musicians
Community events celebrating Peninsula's history and heritage
An intimate performance space with exceptional acoustics
When you attend an event at G.A.R. Hall, you'll appreciate the venue's historical significance while enjoying high-quality entertainment in a unique setting.
Recreational Events and Festivals
Peninsula, Ohio, not only offers beautiful scenery but also hosts a variety of recreational events and festivals throughout the year, attracting numerous visitors. These events provide an excellent opportunity to experience the local culture and charm of this small town.
Music in the Valley Folk and Wine Festival
For a unique cultural experience, the Music in the Valley Folk and Wine Festival brings together music, food, and wine for a weekend-long celebration in the summer at the Hale Farm and Village.
The event showcases localfolk musicians and regional wineries, offering a lively mix of entertainment and indulgence. Attendees can explore the museum grounds, enjoy wine tastings, and savor delectable food from local vendors. The festival is the perfect occasion to immerse yourself in the local culture, history, and flavors of Peninsula, Ohio.